Mrs Davies (IRE) f 2014 – SOLD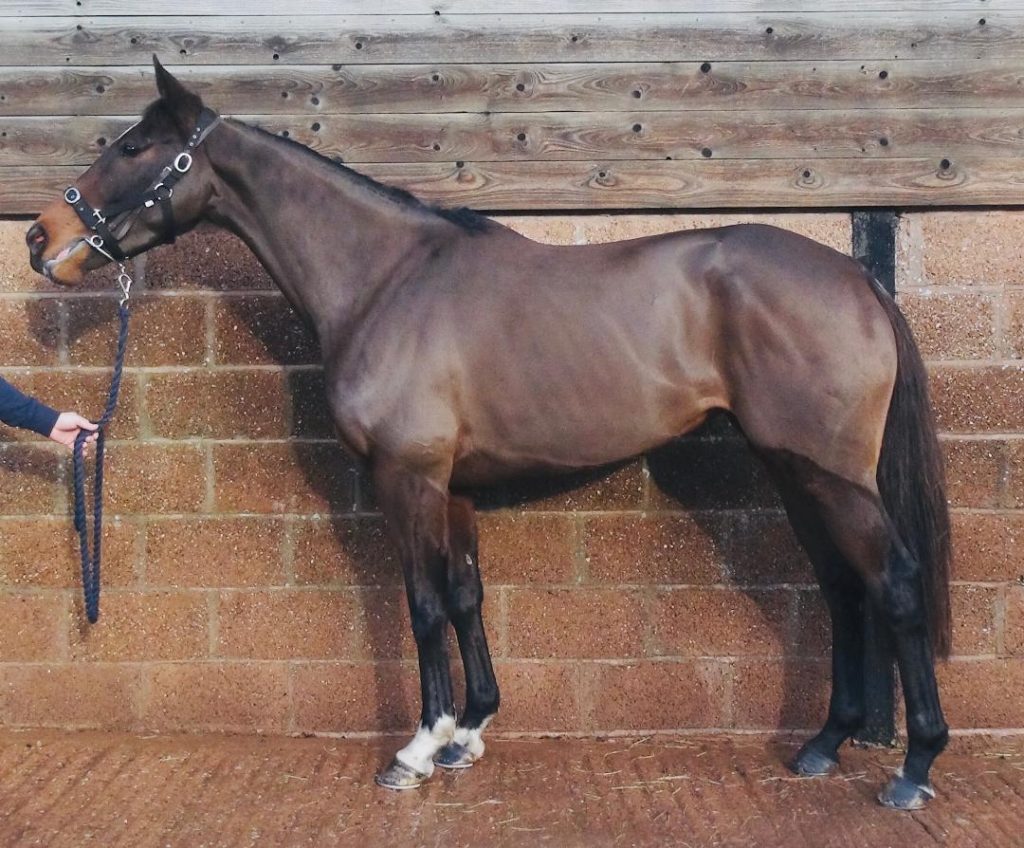 Mrs Davies (IRE) f 2014 – SOLD
2014 bay Filly by Court Cave
I bought Mrs Davies at the Cheltenham December sale last week from the yard of Bernadette Murphy (4 or 5 horse yard with 1 winner a season) privately after she just fell short of her reserve price.  I had already bought the filly who finished behind her on behalf of Michael Scudamore for £40,000 so when the opportunity arose to take this good moving filly for £30,000 I made sure she was on the team.
You will see on the video how she took the eventual winner on from quite some way out and showed a great attitude which will stand her in good stead as she goes through the ranks.
Irish Point to Point website said the following:
'MRS DAVIES (IRE) had fallen early on the final circuit at Bartlemy on her debut in the spring, and certainly gave a good account of herself here. The daughter of Court Cave has to be given credit for being the only horse capable of rising to land a challenge to the winner, however she ultimately lacked the extra gear of her conqueror from the second-last and was slightly one-paced from that point. Closely related to I`m A Game Changer, she too can win her races under rules.'
She has a decent Black Type pedigree from the family of 1983 Grand National winner, Corbiere.  Her sire, Court Cave is one of the sires of the moment and responsible for a number of horses who have won at least half their starts under rules, two of them being mares who were both bought at Cheltenham Sales in Queens Cave and Listen To The Man (also £30k).  Her damsire produced horses of the calibre such as Waiting Paitiently, Ozzie The Oscar and The Worlds End.