Rapid Raider (IRE) 2014 – SOLD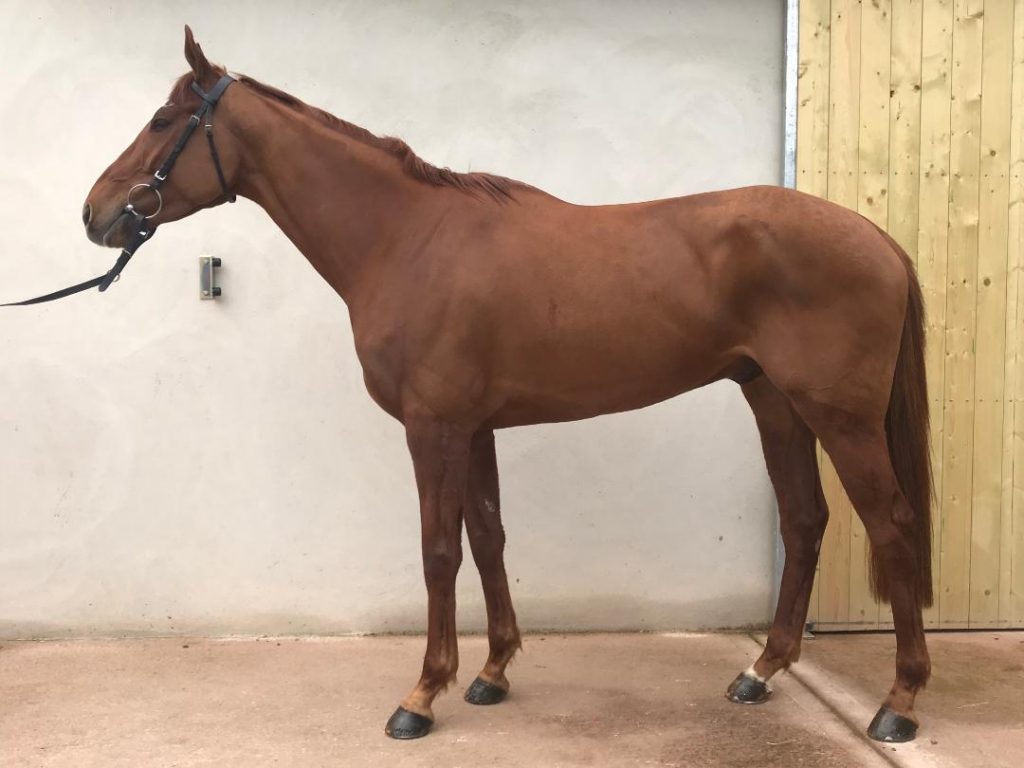 Rapid Raider (IRE) 2014 – SOLD
2014 chesnut gelding by Golden Lariat
There is plenty to like about Rapid Raider apart from his authoritive win on debut in the 5yo maiden at Ballinaboola at the meeting Envoi Allen won at last year. He was ridden by a novice, trained in a yard with a moderate strike rate for the number of horses (and sold Grand National Winner One For Arthur after taking 5 runs to win his point), he got a rating of 90+, stands at 16:3 and the 2nd bolted up next time out since I bought him.
Irish Point to Point website said the following:
RAPID RAIDER (IRE) was one such horse to have raced keenly, and as a result he soon made his way to the head of affairs. From that point, he appeared to settle slightly better, but continued to race with an enthusiastic running style. One by one, the challengers arrived on the scene, but to his credit he appeared to have an answer for everything that they were throwing at him. His task was undoubtedly simplified when the persistent challenger of Clondaw Promise departed at the last, whilst in the backwash of that incident, his next two pursuers were then badly hampered, which did exaggerate the winning distance. That said, this was a taking debut from what looks a natural front-runner.
He has Sadler's Wells blood on both sides of the pedigree, by Golden Lariat, sire of staying chasers, Dingo Dollar (3rd in the Hennessy of 148) and Fayette County, is one of only 17 foals in that year's crop and I bought him privately at the February Cheltenham Sale.