The Point to Point Yard
run by Marie McGuinness & Jazmin Hosgood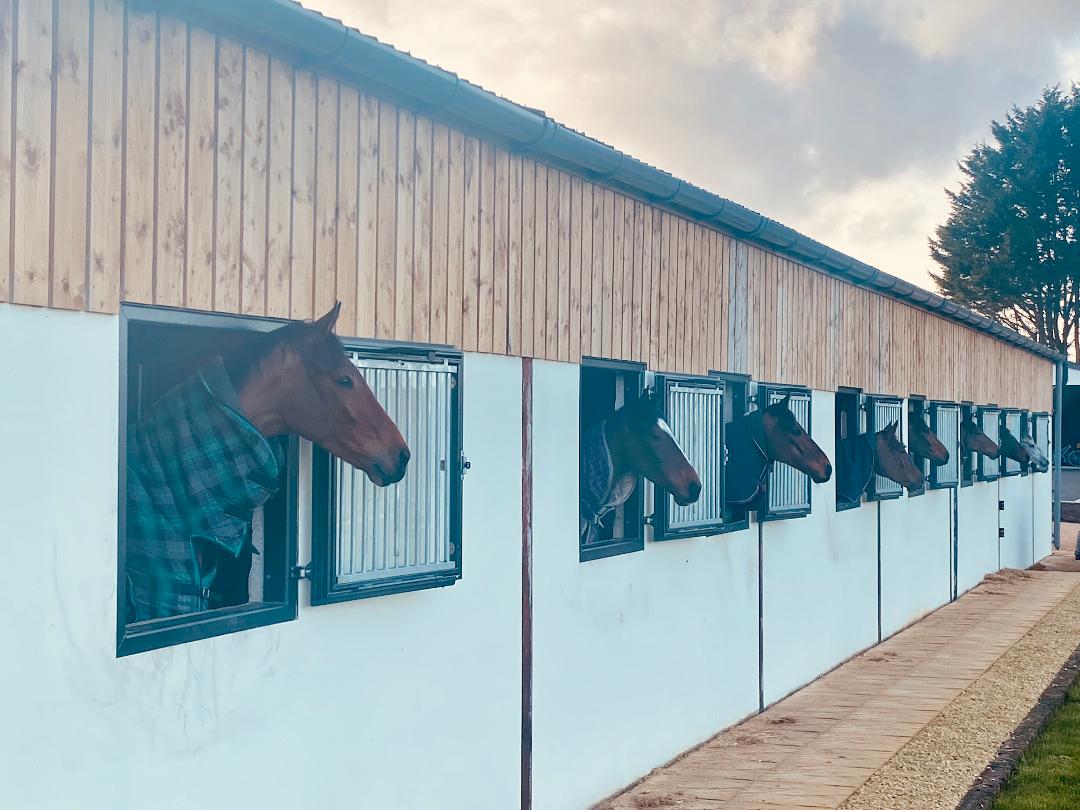 The 'pointing yard' has evolved over the years from having a retired ex-chaser for some weekend fun to now having 6 or 7 mixed types in training including a range of open horses, maidens and unraced youngsters.  The ones that we have 'on the market' tend to be brought in having shown form without necessarily winning, the beauty of them being with us in prep for an English point is we can get a better guide as to their ability whilst they are here.
Our facilities include, horse-walker, lunge ring, menage and circular gallop.
Entering our 7th season, we have trained 16 winners from 43 runners at 37% strike-rate.  The Last But One was crowned leading National Young Horse in 2019 after collecting 6 wins (2 on the same card!).
Horses to go through the yard and win under rules include Orchardstown Cross (3 wins inc Newbury and £22k), Goldencard (3 wins and £22k), Love The Leader (8 wins and £34k) and only recently Song Of The Hunter won at the first time of asking over hurdles.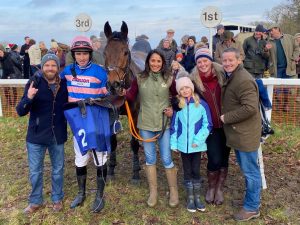 Art Mauresque – winner at Cottenham 29th December 2019 for Mrs Johnny de la Hey.