Zumbi (Ger) – SOLD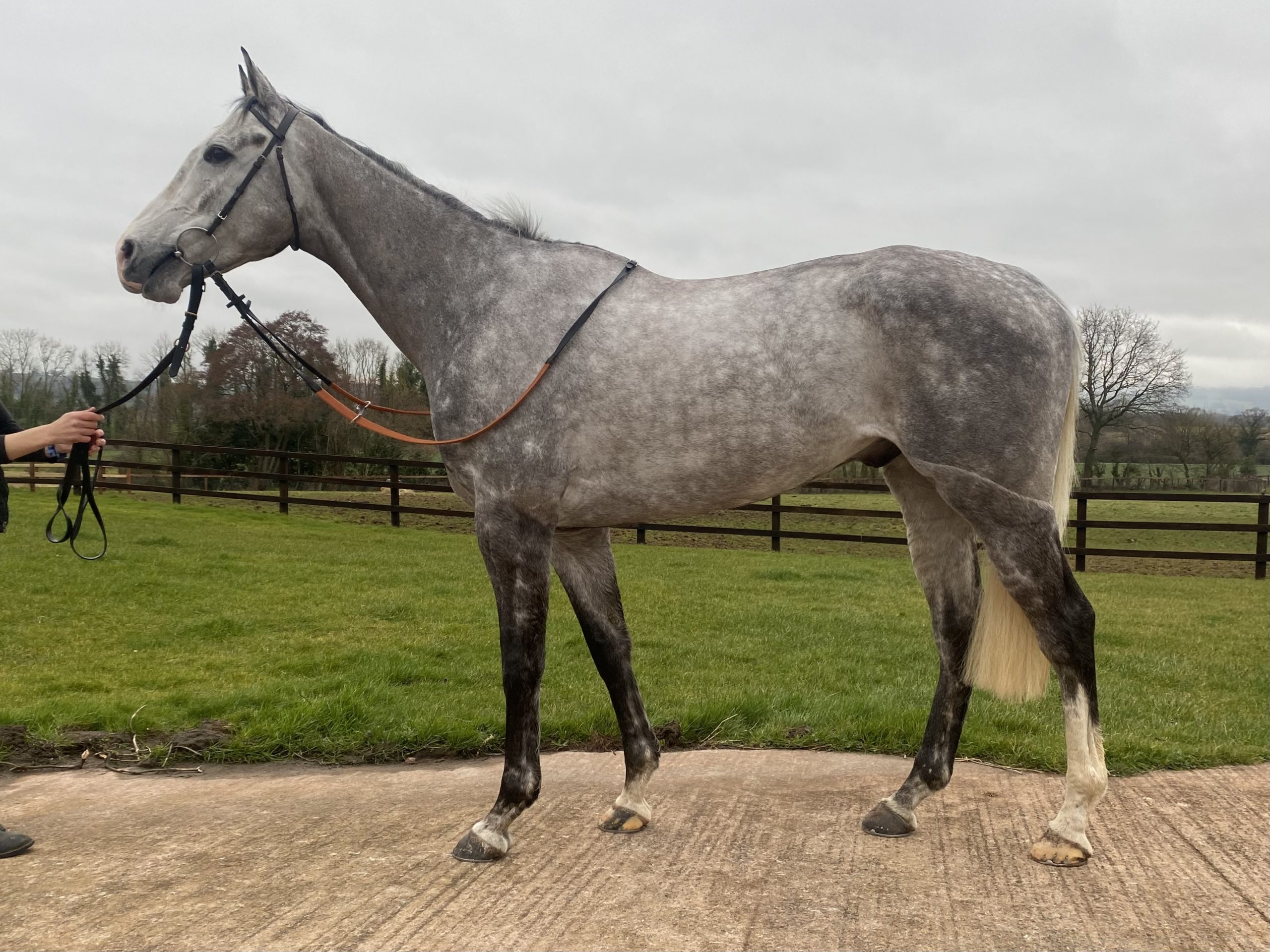 Zumbi (Ger) – SOLD
2017 Reliable Man gelding
Meet Zumbi.  He's a 5yo German bred gelding by Reliable Man (who won the French Derby and Prix Niel) out of a Black Sam Bellamy mare who has already passed through the hands of some very shrewd bloodstock judges in Peter Vaughan and Peter Nolan.  (He has Sadler's Wells on both sides of the pedigree).
He was Lot 1 at the Derby Sale of his crop and made his way to Carlow in training with Aidan (Scobie) Fitzgerald where he has improved with each point run.  He looks a late maturing type who is ideal to take pointing in England straight away and we're 6 from 9 this season so looking to extend that run!
When you watch his replay's his jockey seemed to get taken by surprise at Balindenisk as they left the gate without him in what was partially waterlogged conditions.  However, he jumped and travelled nicely without ever being put in the race but showed eye-catching progress to get to within 10 lengths of the leaders.
At Balinaboola, again ridden patiently, he tipped away in midfield which in hindsight was unfavourable given the winner was always up there, the second (sold for £40k at Cheltenham) forced the pace and Zumbi was given the task of chasing down the breakaway from the Peleton.  It was a good run and I expect him to improve for it again.  His jumping seems an asset he looks straightforward so I bought him.
Irish point website made of his runs:
'ZUMBI (GER) had pulled-up on debut at Dromahane before finishing sixth at Ballindenisk last month. He stepped up on that again here to finish fourth under Troy Walsh. He'll have to take another step forward if he is to shed his maiden tag in the short term but this was certainly the best of his three efforts to date.'
He is now in the yard, will be getting a hunt cert, be entered shortly and for sale.
Kind regards, Tom.