Mohaayed (GB) – Sold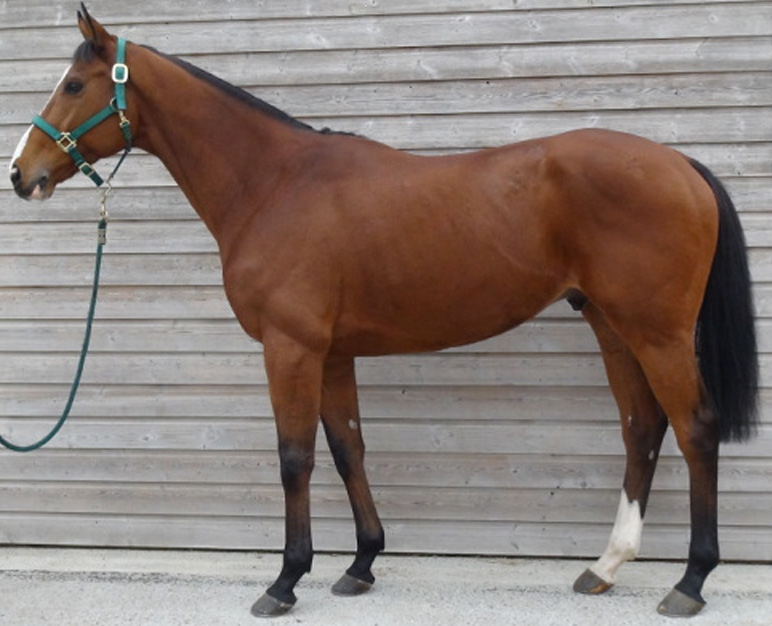 Mohaayed (GB) – Sold
2012 bay gelding by Intikhab ex Reyaada (Daylami)
Mohaayed is a 4yo Shadwell bred Intikhab gelding handled by Irish Guineas winning trainer
Kevin Prendergast.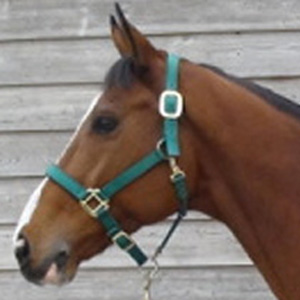 Placed in a Grade 2 Hurdle, won at Taunton and beaten only 3&1/2 lengths in The County Hurdle at the Cheltenham Festival.
Mohaayed won his back-end maiden as a 2yo on yielding ground by 4l and was then put away for the winter before being brought back for a Guineas trial in the Spring. He was 3rd in the trial at Leopardstown before being placed in his final prep and on the big day was less than 5 lengths behind Gleneagles in the Guineas at the Curragh. He gained an official rating of 107 for that performance and went onto win over 9.5f in a conditions race at Gowran later that season.
His 4yo season has not been as fruitful but his main job has been at home as the lead horse for this years Irish 2000 Guineas winner, Awtaad.
He is a classy individual who I picked-up on Wednesday at Tattersalls Autumn horses in training sale and as you can see he is sound, correct and moves well, stays at least 9.5f looking like he wants to step-up, likes a bit of cut and has come down to an official mark of 88 from 107 (a drop of some 19lbs).
With a change of scenery and routine, he could be very well handicapped on the level before he tries jumping. His sire's best jumper (Kempes – Willie Mullins) didn't jump until he was 5 and ended up winning a Grade 1 over hurdles and fences mixing it with the likes of Hurricane Fly.
| DATE | RACE CONDITIONS | WGT | RACE OUTCOME | JOCKEY | OR | VIDEO |
| --- | --- | --- | --- | --- | --- | --- |
| 26 JUL 16 | Gal 8.5Y/Sft Hc 52K | 9-0 | 16/18 (22L Creggs Pipes 9-7) b1 16/1 | CHRIS HAYES | 91 | |
| 25 JUN 16 | Cur 8Gd/Y Hc 21K | 9-10 | 9/12 (14½L Breathe Easy 8-5) v 22/1 | CHRIS HAYES | 96 | |
| 22 MAY 16 | Cur 8Y/Sft Hc 21K | 9-13 | 15/15 (28L Creggs Pipes 8-12) 14/1 | CHRIS HAYES | 99 | |
| 17 APR 16 | Nav 8Sft/Hy L 20K | 9-5 | 5/9 (9¾L Lily's Rainbow 9-0) 7/1 | CHRIS HAYES | 101 | WATCH |
| 20 MAR 16 | Cur 8Y/Sft Hc 43K | 9-6 | 9/22 (12L Sruthan 9-6) 16/1 | CHRIS HAYES | 103 | |
| 20 OCT 15 | Gow 9.5Gd 8K | 9-2 | 1/4 (¾L Mandamus 9-2) 6/4F | CHRIS HAYES | 106 | |
| 16 SEP 15 | Lis 9Hy L 25K | 9-4 | 4/8 (5L Devonshire 8-13) v1 7/2 | CHRIS HAYES | 107 | |
| 23 MAY 15 | Cur 8Gd/Y 3yG1 134K | 9-0 | 6/11 (4¾L Gleneagles 9-0) 66/1 | CHRIS HAYES | 101 | |
| 26 APR 15 | Gow 9.5Gd 3y 8K | 9-5 | 3/3 (3½L Mr Pele 9-5) 7/4J | CHRIS HAYES | 101 | |
| 12 APR 15 | Leo 8Sft/Hy 3yL 22K | 9-3 | 3/7 (5¼L Zawraq 9-3) 16/1 | CHRIS HAYES | 95 | |
| 08 OCT 14 | Nav 8Y 2y 8K | 9-5 | 1/18 (4½L Jinsha Lake 9-5) 20/1 | CHRIS HAYES | – | WATCH |
| 17 JUL 14 | Leo 7GF 2y 10K | 9-5 | 5/7 (7¾L Raydara 9-0) 12/1 | CHRIS HAYES | – | |