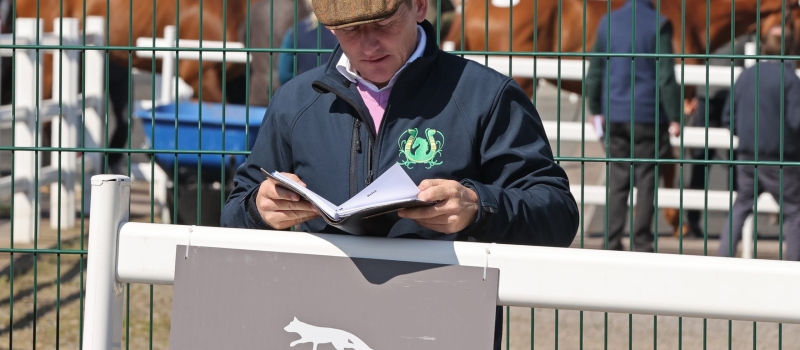 HORSES IN TRAINING
Knowledge of racing form and pedigree gives purchasers an upper hand when buying horses in training and this is an area that Tom excels at; his understanding of the Irish point to point scene is also second to none. Should you wish to purchase privately or through the sales ring, Tom can assist with pedigree research and viewings of the horse.

BREEDING STOCK
If purchasing broodmares privately or through public auction, Tom can assist with the short-listing and selection process, and can advise on suitable stallion selection. Tom's network of contacts also allows him to negotiate deals for stallion nominations on behalf of clients should you so wish, or if you would like to explore the option of retiring a colt to stand at stud. Tom handled the negotiations regarding Caspar Netscher's sale to Yeomanstown Stud following his retirement from racing.

YOUNG STOCK
Tom prides himself on trying to assess every horse of interest at a sale, giving himself and his clients the chance to find a new superstar as opposed to the fashionably bred sort that can command high prices. In April 2011, Tom purchased a Dutch Art colt from Newmarket Craven Breeze Up Sale for £65,000. He turned out to be Caspar Netscher, winner of three Group 2 races on the flat.  Likewise with the jumpers, Tom bought Lalor as a 3yo at the Derby Sale for €16,000 by a then unknown sire, It's Gino, and he turned out to be a Grade 1 winner.

VALUATIONS
If you require a valuation of stock for insurance or financial purposes, Tom can provide a speculative valuation based on form and pedigree or alternatively he can value the stock in person for an arranged fee.  Prices start at £250 for a valuation.